Same age children's feet sizes can be different. Therefore, we recommend you to measure your child's feet first before purchasing.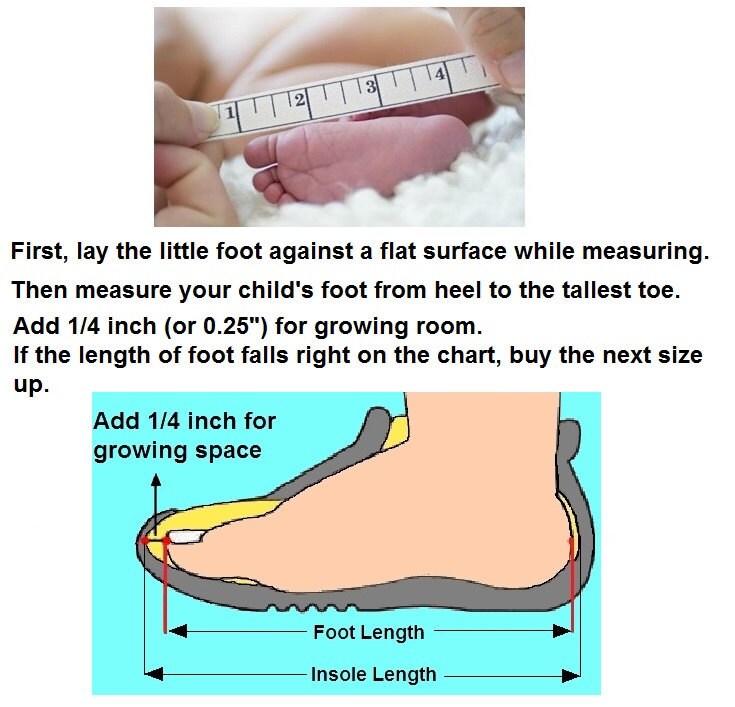 For example, if the foot is 4.3" long, then size 3 will be recommended.  The age on our chart is a reference based on average child's feet's length in that age group.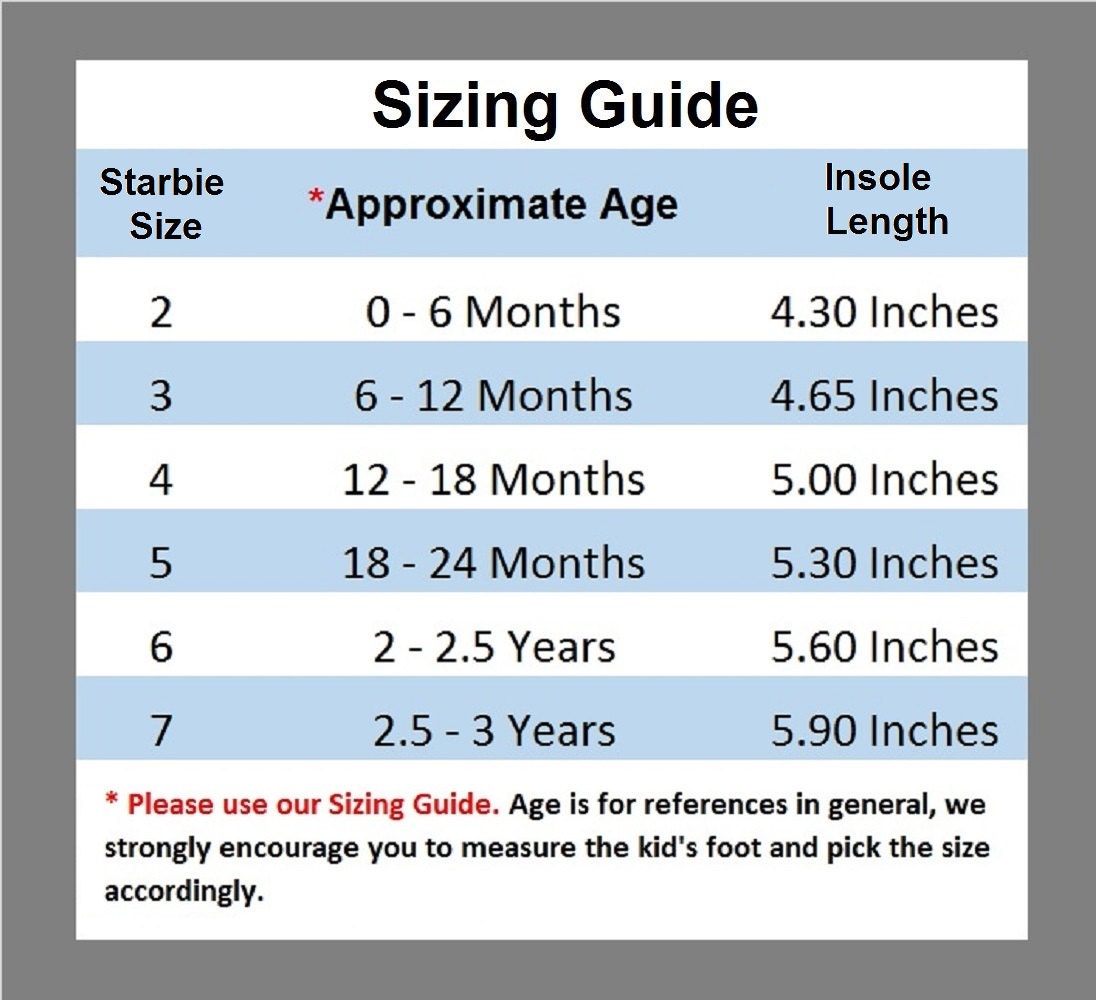 Here's a  a downloadable and printable size chart that you can use. Simply put it on the floor and have your little one fully step on it.